SKYLINE

State Peace

عدد المساهمات

: 686

---

السمعة

: 12

---

تاريخ التسجيل

: 01/03/2011

---

الموقع

: ديف سمارت

---
في السبت 31 يناير 2015 - 8:16
dlc boot 2015, dlc boot, dlc boot cd, dlcd boot, dlcd boot 2015, dlcd boot 2014 v2.1.2, dlc boot 2015, اسطوانة صيانة اجهزة الكمبيوتر DLC Boot 2015 boot cd 2015, dlc boot usb, dlc boot 2014 v2.2  dlc boot 2013 v1.2, dlc boot 2015 v1.2 دانلود, dlc boot 2014, dlc boot 2015 v1.0, dlc boot 2013, dlc boot 2015 torrent, dlc boot 2012, dlc boot cd dlc boot 2014, dlc boot, dlc boot 2015 dlc boot 2013 v3.0, dlc boot, dlc boot 2014, dlc boot disk, dlc boot 2013 usb, dlc boot 2015 v1.2, dlc boot 2015, dlc boot 2013 v1.1, dlc boot 2015 v3.0 torrent, dlc boot 2015 torrent, dlc boot utilities, dlc boot camp 14 اروع, اسطوانه, للصيانه, واصلاح, مشاكل, القرص, الصلب, مهندسى الصيانة, بالفيديو, احترف, صيانة, الكمبيوتر, مع, اسطوانة, فارس, لدورة, تعليم, تجميع, وصيانة, الاسطوانة, تحتوى, على, كتب, قيمة, جدا, للتعريف, بقطع

اسطوانة صيانة اجهزة الكمبيوتر
DLC Boot 2015 2.0 Build 150125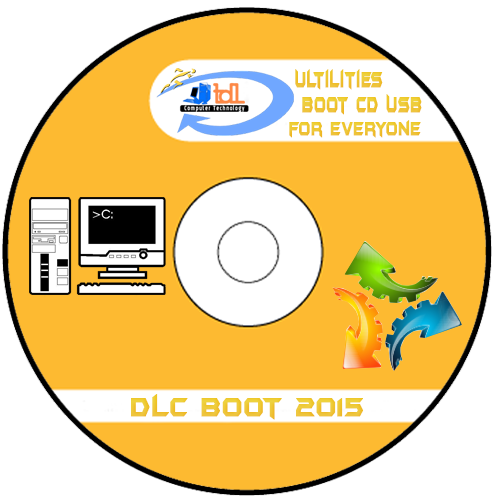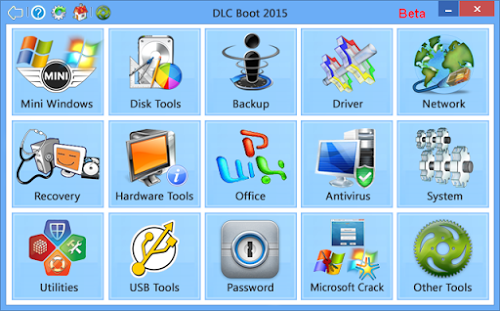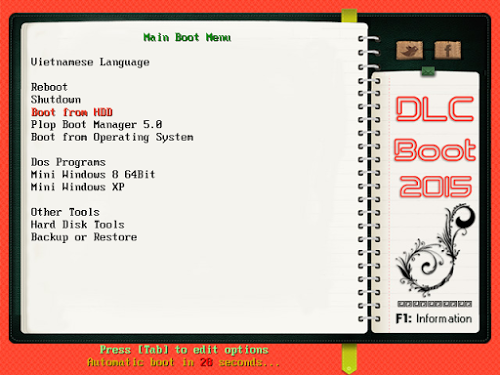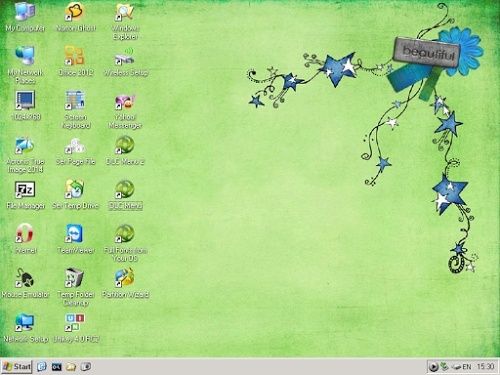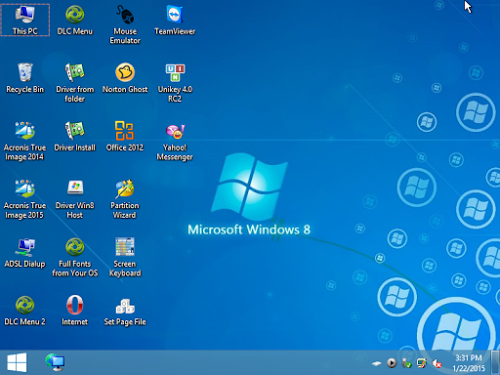 تحميل الإسطوانة
For their research or computer studies or service is not surprising that name Hiren's BootCD. We can say that is an indispensable tool with many different utilities to help formatting, restoration, customization, for personal computer or the customer service However, the trend in modern time, the law of intellectual property is increasingly difficult, so lately updates Hiren's BootCD has omitted many tools used for this purpose, such as Norton Ghost, Acronis Disk Director, Acronis true Image, etc  At the same time, although the name of Hiren's BootCD is known by many, he spent time not been updated and had to be updated by other people to adapt to current changes and improve compatibility with new systems, however it is not enough with that Also for this reason that the DLC Boot bootable version was under construction to serve their individual needs. In addition to sharing with you in order to become more comprehensive in its later versions.
Information improvements DLC Boot 2015 2.0 Build 150125
    Add Mini 64bit can run Windows 8 UEFI system
    Remove DLC Boot features to create ISO.
    New style update intelligent module.
    Add new modules and one of the new software
    Supports password at boot DLC Boot.
    Change menu directory structure.
    Support for creating bootable HDD Box.
    Add load sources victory in mini automatically when windows.
    Supports installing Windows: XP, 7 All 7 32bit, 64bit 7, 8 All 8 32Bit, 64Bit 8 8.1 All, 8.1 32Bit, 64Bit 8.1 from a USB boot.
    Update error when removing or installing the first DLC USB Boot.
    Shut down and restart the upgrade in DOS Menu programs.
    Supports integration with Norton Ghost and Acronis True Image menu Home in the Windows Start menu
    Supports DLC Boot from LAN to the main unit can control the machine to manipulate the unity of action, install, recover Windows
    Update removing DLC Boot menu outside the Windows Start menu in a smarter way
corrections:
    Fixed boot menu built into Windows 64 bits.
    Fixed bug when changing languages FAT32 format usb.
    Error corrected for Vietnamese language in Windows XP Mini.
    Fix Partition Wizard requires registration on 64-bit Windows.
    Fix for UltraISO, requires registration Mini running on XP.
    Fixed bug in HD Tune Pro Mini XP.
    Fixed GetData Recover My Files Pro works with error messages in Windows Mini.
    Fixed bug USB Disk Storage Format running on Windows 64 bits.
محتويات الإسطوانة
Partition Tools:
+ Partition Guru Pro 4.3.0
Password & Registry Tools:
+ Active Password Changer Pro 5.0.0011
+ Kon-Boot 2.4
Hard Disk Tools:
+ Disk Patch 4.0.300
+ Smart Fdisk 2.05
Other Tools:
+ Test LCD
Cambios en el Mini Windows:
Actualización:
Tools for Mini Windows:
+ ImDisk Virtual Disk Driver 1.9.1
Disk Tools:
+ MiniTool Partition Wizard Server Edition 9.0
+ Aomei Partition Assistant Server Edition 5.6
+ Partition Guru Pro 4.6.1
+ HD Tune Pro 5.50
+ BootICE 1.3.2.1
+ HDD Low Level Format Tool 4.40
+ LinuxReader 1.9.2.0
Backup:
+ Acronis True Image 2014 17 Build 6673
+ Acronis True Image 2015 18 Build 6525
+ Norton Ghost 12.0.0.4112
+ Ghost Explorer 12.0.0.4112
+ OneKey Ghost 14.5.8.215
+ Advanced Tokens Manager 3.5 RC5
Driver:
+ Driver Genius Pro 14.0.328
+ 3DP Chip 14.12
Network:
+ Internet Download Manager 6.21.17
+ TeamViewer 10.0.36244 Corporate (run in your windows)
+ UltraSurf 14.05
+ SoftPerfect Network Scanner 6.0.2
+ DNS Jumper 1.0.6
+ Remote Computer Manager 6.0.6
+ MyLanViewer 4.18.2
Hardware Tools:
+ CPU-Z 1.71.1
+ GPU-Z 0.8.0
+ HWiNFO32 4.48.2350
+ Is My LCD OK 2.5.7.0
+ Hardware Monitor Pro 1.21
Office:
+ SumatraPDF 3.0
Recovery:
+ Active File Recovery 13.1.1.0
+ Active Partition Recovery 11.0.4.0
+ EASEUS Data Recovery Wizard 8.5.0
+ iCare Data Recovery Professional 5.4
+ GetDataBack Simple 1.0
+ MiniTool Power Data Recovery 6.8
+ Ontrack EasyRecovery Enterprise 11.0.2.0
Antivirus:
+ Remove Fake Antivirus 1.9.9
+ Kaspersky TDSSKiller 3.0.0.42
System:
+ Total Uninstall Pro 6.8.0
+ PCHunter 1.35 (XueTr Update Version)
+ WinNTSetup 3.7.2
Utilities:
+ Blank And Secure 4.01
+ Express Burn Plus 4.65 ++++++
+ CCleaner Technician Edition 5.00.5050
+ Total Commander 8.51a Final
+ UltraISO Premium 9.6.2.3059
+ Nuclear Coffee Recover Keys Enterprise 8.0.3.112
USB Tools:
+ Rufus 1.4.12.535
+ SD Formatter 4.0
Password Tools:
+ Active Password Changer Pro 6.0.619.0
+ Anti Deep Freeze 0.5.3
+ CMOS De-Animator 3.0
+ WebBrowser Password Viewer 1.57
Windows Crack:
+ Windows 7 Loader 2.2.2 (Crack Windows Server/Vista/7)
Añadido:
Disk Tools:
+ AOMEI NTFS to FAT32 (FAT32 to NTFS)
+ Active Kill Disk 9.1.0.0
+ Victoria 4.47
+ Crystal Disk Info 6.3.0
Network:
+ Opera 12.17 ++++++
+ Change MAC Address 2.8.0.95
+ RealVNC Enterprise Edition 5.0.5 ++++++++++++
+ Wake Me On Lan 1.67
+ Free WiFi Hotspot 3.2.1.0
System:
+ NTBOOT AutoFix 2.6.0
+ TorchSoft Registry Workshop 4.6.2
+ Active Set Day Time
+ Active Load Hive
+ Defraggler Technician Edition 2.18.945
Utilities:
+ Duplicate File Finder 3.5.0.0+++++++++
+ Turn Off Monitor 1.0++++++++
USB Tools:
+ NTFS Drive Protection 1.1
Password Tools:
+ PDF Password Remover 5.0
Microsoft Crack:
+ HEU KMS Activator 7.8.8 (Crack: Windows Server 2008&2012/Vista/7/8, Office 2010/2013)
Retirado:
Network:
+ QtWeb 3.7.5
Recovery:
+ GetData Recover My Files Pro 5.1.0.1824
System:
+ Your Uninstaller Pro 7.5.2013.02
+ Ultimate Defrag 2012 4.0.98.0
Password Tools:
+ PDF Password Remover 3.12
Antivirus:
+ Kaspersky Virus Removal Tool 2010
Windows Crack:
+ RemoveWAT 2.2.6 (Crack Windows 7)
+ Patch 8 Activator 1.0 (Crack Windows
Construida en el Mini Windows 8 de 64 bits (soporta música, ver películas, navegar por Internet, 3G, wifi)
Mini Windows XP de Hiren's BootCD 15.2 reconstruida y optimizado:
Herramienta externa DOS:
Plop Boot Manager 5.0.14
Partition Tools:
Partition Magic Pro 8.05
Partition Guru Pro 4.3.0
Disk Patch 4.0.300
Backup Tools:
+ Norton Ghost 11.5.1
Password & Registry Tools:
Offline NT/2000/XP/Vista/7/8 Password Changer
Active Password Changer Pro 5.0.0011 (NT/2000/XP/2003/Vista/7/8)
Kon-Boot 2.4 (to bypass Password XP/Vista/7/8)
Hard Disk Tools:
Partition Table Doctor 3.5
Ontrack Disk Manager 9.57
Norton Disk Doctor 2002
Norton Disk Editor 2002
HDD Regenerator 2011 (full)
Smart Fdisk 2.05
HDAT2 v4.5.3
MHDD 4.6
Testing Tools:
+ Memtest86+
NTFS Ext2FS, Ext3FS (FileSystems) Tools:
+ NTFS4Dos 1.9
Other Tools:
Test LCD
Para Mini Windows XP/8:
Tools for Mini Windows:
Add Fonts for Mini XP
Set DLC1Temp
Disable TeraCopy Pro 2.27
Enable TeraCopy Pro 2.27
Set PageFile
ImDisk Virtual Disk Driver 1.9.1
Clear Temp Folder
Disk Tools:
+ MiniTool Partition Wizard Server Edition 9.0
+ Aomei Partition Assistant Server Edition 5.6
+ Partition Guru Pro 4.6.1
+ Active Kill Disk 9.1.0.0
+ HD Tune Pro 5.50
+ Victoria 4.47
+ BootICE 1.3.2.1
+ Grub4Dos Setup
+ HDD Low Level Format Tool 4.40
+ Raid Reconstructor 4.32
+ Aomei NTFS to FAT32 Pro 2.0
+ LinuxReader 1.9.2.0
+ MapDrive 1.0
+ Crystal Disk Info 6.3.0
Backup:
+ Acronis True Image Shell
+ Acronis True Image 2014 17 Build 6673
+ Acronis True Image 2015 18 Build 6525
+ Norton Ghost 12.0.0.4112
+ Ghost Explorer 12.0.0.4112
+ GhostCast Server 11.5.0.2113
+ OneKey Ghost 14.5.8.215
+ Delete junk files before Backup
+ Advanced Tokens Manager 3.5 RC5
Driver:
+ Driver Genius Pro 14.0.328
+ 3DP Chip 14.12
+ Double Driver 4.1.0
Network:
+ Opera 12.17
+ Internet Download Manager 6.21.17
+ TeamViewer 6.0.10642 (run in Mini Windows)
+ TeamViewer 10.0.36244 Corporate (run in your windows)
+ UltraSurf 14.05
+ Fix Internet 4.0
+ SoftPerfect Network Scanner 6.0.2
+ TFtpd32 (Boot from LAN)
+ DNS Jumper 1.0.6
+ Remote Computer Manager 6.0.6
+ MyLanViewer 4.18.2
+ Change MAC Address 2.8.0.95
+ RealVNC Enterprise Edition 5.0.5
+ Wake Me On Lan 1.67
+ Free WiFi Hotspot 3.2.1.0
Recovery:
+ Digital Rescue 4 Premium 4.0.0.2E
+ GetDataBack Simple 1.0
+ EASEUS Data Recovery Wizard 8.5.0
+ Ontrack EasyRecovery Enterprise 11.0.2.0
+ MiniTool Power Data Recovery 6.8
+ iCare Data Recovery Professional 5.4
+ O&O DiskRecovery 8.0.335
+ CardRecovery 6.10.1210
+ Partition Find and Mount Pro 2.31
+ Active Partition Recovery 11.0.4.0
+ Active File Recovery Pro 13.1.1.0
Hardware Tools:
+ HWiNFO32 4.48.2350
+ CPU-Z 1.71.1
+ GPU-Z 0.8.0
+ Devlib GetDiskSerial DLL 5.00
+ Hard Disk Serial Number Changer
+ Hardware Monitor Pro 1.21
+ Video Memory Stress Test 1.7.116
+ Is My LCD OK 2.5.7.0
+ PassMark KeyboardTest 3.0.1002
+ BatteryMon 2.1.1004
Office:
+ SoftMaker Office 2012 rev 656
+ Unikey 4.0 RC2
+ Microsoft Paint 5.1
+ SumatraPDF 3.0
Antivirus:
+ Kaspersky TDSSKiller 3.0.0.42
+ Remove Fake Antivirus 1.9.9
+ Win32/Sality Remover 1.2.0.616
+ Windows Worms Doors Cleaner 1.4.1
System:
+ Total Uninstall Pro 6.8.0
+ WinNTSetup 3.7.2
+ Avast! Registry Editor
+ Defraggler Technician Edition 2.18.945
+ PCHunter 1.35 (XueTr Update Version)
+ Print Queue Cleaner 1.1
+ Fix My Printer 1.0
+ TorchSoft Registry Workshop 4.6.2
+ PowerTool 4.3
+ Process Explorer 15.20
+ Fix NTLDR is Missing
+ NTBOOT AutoFix 2.6.0
+ Install NET Framework for Windows 8 (Offline)
+ Active Set Day Time
+ Active Load Hive
Utilities:
+ Total Commander 8.51a Final
+ 7-Zip 9.20
+ Cleaner Technician Edition 5.00.5050
+ File Splitter & Joiner 3.3
+ RAR Repair Tool 4.0.1
+ Resource Hacker 3.6.0.92
+ Turn Off Monitor 1.0
+ Blank And Secure 4.01
+ On Screen Keyboard
+ Mouse Emulator
+ UltraISO Premium 9.6.2.3059
+ Express Burn Plus 4.65
+ Nuclear Coffee Recover Keys Enterprise 8.0.3.112
+ Duplicate File Finder 3.5.0.0
+ VLC Media Player 2.0.5
USB Tools:
+ USB Disk Storage Format
+ USB Show 1.0
+ Test USB 1.4
+ Rufus 1.4.12.535
+ Flash Memory Toolkit 2.00
+ SD Formatter 4.0
+ NTFS Drive Protection 1.1
Password Tools:
+ Anti Deep Freeze 0.1
+ Anti Deep Freeze 0.5.3
+ CMOS De-Animator 3.0
+ Active Password Changer Pro 6.0.619.0
+ Admin Password Resetter
+ WebBrowser Password Viewer 1.57
+ PDF Password Remover 5.0
+ Get Password 1.0
+ Windows Gate 1.1
+ Nuclear Coffee Recover Passwords 1.0.0.21
Crack your Windows:
+ Remove WGA 1.2 (Crack Windows XP)
+ RemoveWAT 2.2.6 (Crack Windows 7)
+ Windows 7 Loader 2.2.2 (Crack Windows Server/Vista/7)
+ HEU KMS Activator 7.8.8 (Crack: Windows Server 2008&2012/Vista/7/8, Office 2010/2013)

صلاحيات هذا المنتدى:
تستطيع
الرد على المواضيع في هذا المنتدى