RSS

VIP

عدد المساهمات

: 1

---

السمعة

: 1

---

تاريخ التسجيل

: 07/12/2014

---
في الأربعاء 18 فبراير 2015 - 10:51
Linux, Windows, Creator, using, you, the user, so that, Portable, VirtualBox, any running program, the system will, incidentally, Ubuntu, before, simply, Debian نسخ نظام اللينكس على الفلاشة, "نظام التشغيل لينكس, بحث عن نظام لينكس, لينكستان, مصر لينكس, نظام لينكس, كالي لينكس, معلومات عن نظام لينكس, توزيعه عربيه لنظام لينكس, لينكستان بورس, مزايا نظام لينكس.

تحميل اسطوانة Linux Live USB Creator 2.9.2
لنسخ انظمة اللينكس على الفلاش ميموري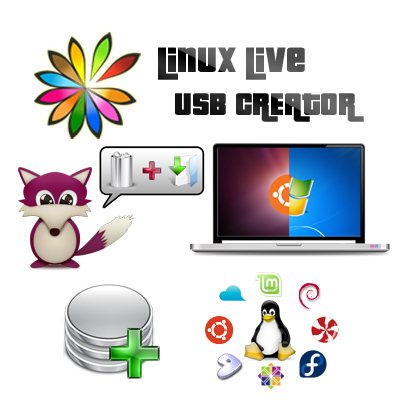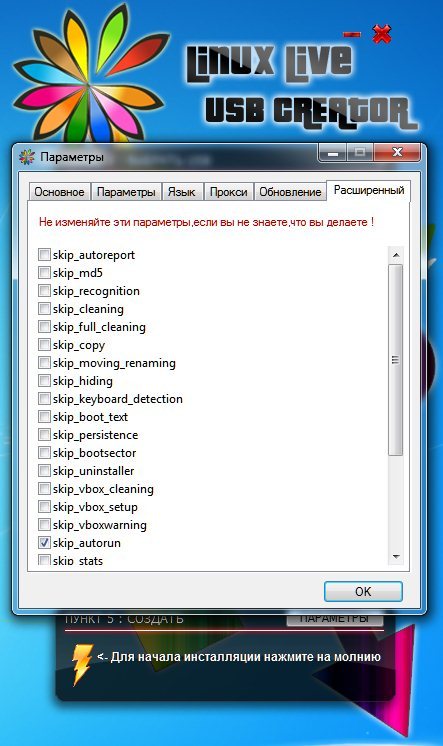 Language: Multilanguage
Platform: x86 / x64
System requirements: Windows 8, 7, Vista, XP

Description:
Here is a freely distributed program for the operating system Windows, using which any user can create a bootable Live USB containing different operating systems. Submission software offers a user, according to the authors, an exclusive automatic visualization support to run Linux, and to do so it will be possible in the existing Windows without applying for it forces on the configuration and other settings, this should be easy to use Portable VirtualBox.
On the official website stated that any interested users can use LiLi USB Creator without any problems, ie the interface and all settings are thought out so that they can not cause difficulties, so do not have to be a great computer genius enough to know the basics and then no problems arise. The interface is actually quite original is made, it is pleasant to work and all work is reduced to a few clicks of the mouse, then you can enjoy the results. Incidentally LiLi USB Creator supports the Russian language, so if you initially difficult, I think, our localization will allow to understand all the subtleties even faster.

So, using LiLi USB Creator you can create a bootable USB from different operating systems, such as Windows, Ubuntu, Fedora, and so on. Run guest operating systems, you can directly in Windows using the Portable VirtualBox. In general comments on LiLi USB Creator I found in Russian Internet is not so much, so I quite difficult to judge if someone from the users of our project has already had experience with the performance of the product, I am happy to read it, it is always interesting to know how good the program is, in fact, developers are always touted its product. In general overview about LiLi USB Creator can be considered complete, I hope the utility you still useful, do not forget to visit our project, we are pleased to each user.
Changes in version 2.9.2
New Linux distributions supported
- Linux Mint 17.1 "Rebecca" KDE / Xfce DVD
- Debian Live 7.8.0 Gnome / KDE / LXDE / Xfce / Standard
- Gparted Live CD 0.21.0-1
- Kali Linux 1.1.0
- BackBox 4.1
- Tails 1.2.3
- IPFire 2.15 - Core 86
- Android x86 4.4 R2
- Manjaro 0.8.12 Xfce / KDE

Fixed bugs
Android should now boot correctly in VirtualBox
About Portable:
Portable version of the program is provided by the developer, works without installation on the computer.
Supports a variety of Linux distributions
Ubuntu, Fedora, Debian, OpenSUSE, Mint, Slax, CentOS, ArchLinux, Gentoo, PCLinuxOS, Sabayon, BackTrack, Puppy Linux ...
Program features:
Intelligent processing: works with many Linux, even if they are not officially supported
Hidden installation: installation hides Linux, the USB key is kept clean
Integrity of the file: tells you if your ISO is corrupted
Smart Formatting: You can format disks larger than 32 GB
Automatic updates Automatic updates when new distributions are available
Also works with .img files (experimental)


صلاحيات هذا المنتدى:
تستطيع
الرد على المواضيع في هذا المنتدى