SKYLINE

State Peace

عدد المساهمات

: 686

---

السمعة

: 12

---

تاريخ التسجيل

: 01/03/2011

---

الموقع

: ديف سمارت

---
في الإثنين 8 يونيو 2015 - 17:42
Apple calls the loudspeakers Beats Pill XL due to gravity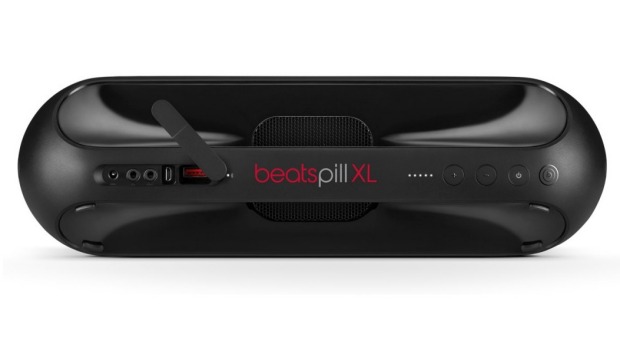 An incident is considered serious, Apple Apple urged owners of loudspeaker Bates Pill XL to stop using them because they may be exposed to the risk of fire, the company said that the owners of the House for XML return the product because the battery temperature rises more than normal.

This has been selling 230,000 units of speakers in North America alone since the sale last year and this call was published not only in the United States but all over the world

It has at least one person injured by defective units, this Apple Apple has received eight reports of incidents involving this product, where burned fingers one tweeter users other than damages that have occurred within the library as consumer products safety Commission said America in a statement.

The company has offered its customers send boxes to return the product with full product price recovery after getting receipt sale, online form for this purpose.

It is noteworthy that the Sound Blaster device routes sold to the public at a price of 269 pounds, Apple has paid $ 3 billion for the purchase of House in may 2014 in a bid to drive sales after sales declines any Tony's.

This is not the first time that Apple Apple by dragging one of its products from the market where it launched a program to call some iPhone in August last year after acknowledging that some Smartphones have faulty batteries, and in 2011 the emergence of network problems forced Apple to pull the Tablet iPad 2, which was designed to run on the Verizon network, does Apple face lawsuits in the coming period, because these products have become more dangerous now?

صلاحيات هذا المنتدى:
لاتستطيع
الرد على المواضيع في هذا المنتدى