SKYLINE

State Peace

عدد المساهمات

: 686

---

السمعة

: 12

---

تاريخ التسجيل

: 01/03/2011

---

الموقع

: ديف سمارت

---
في الثلاثاء 9 يونيو 2015 - 17:52
PoWiFi Charge your phone via wireless network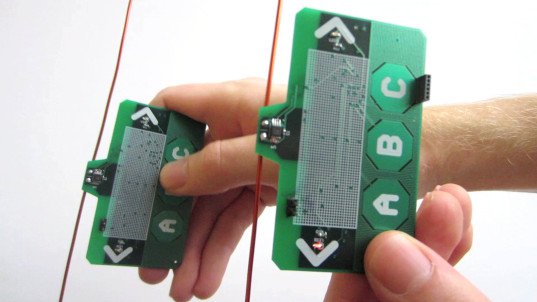 The biggest problem for the development of smart phones today is energy, technology batteries used are not enough large energy glutton components developed for today's devices, so the companies that dodges through partial developments such as express shipping or shipping. In this context, we may in the future charge our phones over wireless networks.

Researchers at the University of Washington to a way of using rautrat wireless networks to deliver electricity to recharge batteries on various devices without the need to stop the service to connect to the Internet wirelessly. Interestingly, the detected method compatible with current routers will only need to update the operating system.

And with this theoretical promise beautiful show constraints, so that the FCC require to be knocked out electricity in routers must not exceed 1 w, is not sufficient for charging batteries iPhones and Android under the current circumstances.

Another obstacle is that you must put certain sensors in the devices to capture radio waves sent by the router and turn it into electrical power, and could overcome this constraint by using clever new hats you collect energy transmitted wirelessly.

The researchers managed to charge several devices such as power sensors and cameras and even batteries of up to 28 feet (8.5 meters) through the use of router Asus RT-AC68U system run rate. And the trials in six different houses and there weren't any problems, interruption in communication.

Finally, information about date availability of this new technology PoWiFi on a commercial for General uses, they can provide the best possible solution yet to the problem of running out of energy.

صلاحيات هذا المنتدى:
لاتستطيع
الرد على المواضيع في هذا المنتدى