SKYLINE

State Peace

عدد المساهمات

: 686

---

السمعة

: 12

---

تاريخ التسجيل

: 01/03/2011

---

الموقع

: ديف سمارت

---
في الخميس 9 يوليو 2015 - 19:17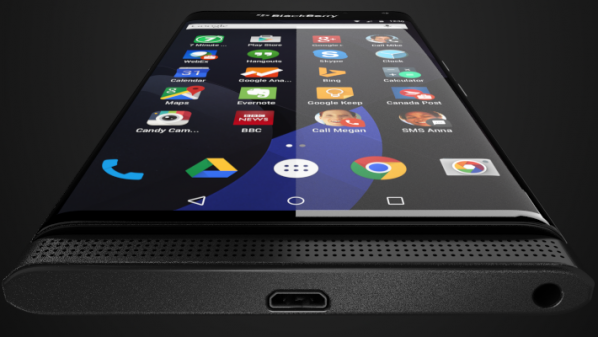 The BlackBerry Canadian Web-wide buyout, alludes to the launch of the smart phone operating system Android, confirms previous rumors.
According to the website TheDomains specializes in Web domains news, BlackBerry has acquired a range of AndroidSecured.com and net. Also, confirming the company's intention to vigorously launch smart phone operating system Android, especially after numerous rumors concerning this matter.
According to some rumours and information to BlackBerry will make security a core point on her phone that runs Android, BlackBerry purchase underlines the scope of the name of AndroidSecured.com and net. On bandroid and security and protection on the other hand, these rumors.
The latest leaks indicate that the BlackBerry operating system Android named BlackBerry Venice, which serves as the leaks-curved screen from both sides measuring 5.4 inch QHD precision, physical QWERTY keyboard slide, Snapdragon Wizard 808 ″, beside a random memory size 3 GB.
The phone offers a rear camera accurately 18 megapixel and 5 megapixel front and famous lane evleaks @ said earlier that the phone is coming to American communications network AT&T, without clarifying whether the phone will be exclusively for the network, or will be available without a contract separately.

صلاحيات هذا المنتدى:
لاتستطيع
الرد على المواضيع في هذا المنتدى